Holland Metropole moves into top gear to tackle housing shortage
The challenge of how to eliminate the Netherlands' enormous housing shortage over the next decade is a key trending topic in the Dutch real estate sector. The Holland Metropole regional alliance, comprising the five big cities of Amsterdam, The Hague, Rotterdam, Utrecht and Eindhoven in the Randstad urban agglomeration in the west of the country, as well as leading Dutch property developers and investors, are also throwing their weight behind the discussion.



In this interview, Erik-Jan van Kempen, Programme Director Spatial and Environment Planning at the Dutch Ministry of the Interior, and Dick van Hal, CEO Bouwinvest, call for more public-private cooperation as they reflect on how we can learn from the past, address what needs to be done and who should take the lead.

Click here to read the full interview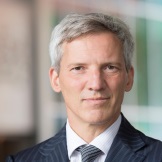 Erik-Jan van Kempen
Programme Director Ministry of the Interior


Dick van Hal
CEO Bouwinvest


Bouwinvest helps measure circularity impact
The real estate sector is playing a fundamental role in making the built environment more sustainable. Bouwinvest, for example, is working hard to make its property portfolio carbon neutral by 2045, five years earlier than the target set in the Paris climate accords. The other major challenge the sector faces aside from the energy transition away from fossil fuels, is the transition to a circular built environment, where we look to minimise waste by reducing the amount of materials used during the entire lifecycle of a building and recycling them where possible.

The first circular building in Bouwinvest's portfolio is the Villa Verde complex in Harderwijk, a former office block which has been converted into a healthcare complex and which is now providing a business case for circularity. And, together with the Dutch Green Building Council (DGBC), we have created a framework for existing buildings which have been recycled in line with circularity principles.

Bouwinvest is one of the co-founders of the Circular Framework, an organisation which aims to apply the principles of circularity to existing buildings and to quantify the results. We have teamed up with several pioneers in this field to work towards a built environment where today's buildings become tomorrow's raw materials. The Netherlands has approximately eight million buildings and the major challenge in making them more sustainable is the volume of materials required to do so. It is important, therefore, to define how to achieve a circular approach and the new Framework provides tools to apply the principles of circularity at individual asset level. The key strength of the Framework is that it incorporates existing methodologies and quality assurance processes such as BREEAM (In-Use) which can then be integrated into Bouwinvest's sustainability strategy.

Villa Verde business case

The challenge we now face is to demonstrate the financial value of circular buildings and Villa Verde is serving as an example. The complex is highly adaptable which reduces the risks of vacancy and loss of rental income. In addition, materials were recycled during the transformation of the building which creates positive ecological benefits. But until now neither of these factors have been accounted for in the building's cash flow models.

By integrating the principles of circularity into the business case for Villa Verde, we aim to obtain better insight into its sustainability impact and the potential financial returns, which in turn can be applied to other projects. We are working with Copper 8 on this project and expect to be able to reveal more about the results in mid-September.
Bouwinvest targets European countries and Canada for new investors; plans impact fund
Bouwinvest is actively researching and contemplating the launch of new products such as for example an impact strategy and in parallel is stepping up efforts to raise capital from institutional investors outside the Netherlands, Bouwinvest's recently appointed chief client officer Mark Siezen told REFI Europe (a European real estate magazine) in an interview.

"Right now, our key client base mostly consists of Dutch pension funds and a few insurance companies. We would like to continue to win market share in these core markets but also make a push into attracting more foreign capital to our platform from places like Germany, Switzerland, the UK, Canada, the Nordics and others."

For most of its history, Bouwinvest has invested on behalf of one key investor – the pension fund for the Dutch construction sector bpfBOUW. However, bpfBOUW is reaching a stage where it is potentially hitting its exposure limits for real estate investing.

Around 10 years ago, Bouwinvest opened up three of its largest vehicles - Dutch Residential, Dutch Retail and Dutch Office - to investments from investors other than bpfBOUW. Significantly more than half of the shares in each of the three funds is still held by the Dutch construction sector pension fund, but this is expected to decrease as other investors enter the vehicles through new commitments and possibly through divestments of bpfBOUW's shares. For example, earlier this year, it transferred a €400 million commitment in Dutch residential to existing investors in the fund.

Bouwinvest would also like to open up its healthcare platform to third-party investors, either through opening of the current Healthcare fund or through the establishment of a new healthcare mandate/fund. The minimum target volume for a healthcare and/or impact fund strategy would be €500 million, with a potential launch date aimed at early 2022.

"Right now, our healthcare platform isn't open to other investors but that is something we would like to change, either by opening up the current healthcare fund to new investors or by leveraging our platform to launch a new vehicle for institutional investors," Siezen said.

He added that his team is actively talking to institutional clients to better understand the current and expected future demand for real estate investment strategies and in parallel is assessing what acquisition/portfolio opportunities are available in the market to address these demands.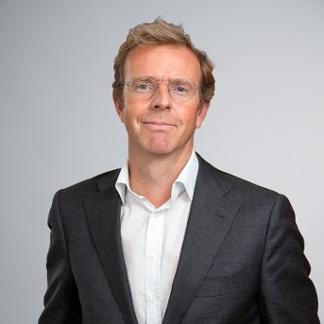 Mark Siezen
Chief Client Officer


How Hotel Casa in Amsterdam became creative during the coronavirus crisis
Hotel Casa in Amsterdam is usually open to regular hotel guests during the summer when the resident students leave or go on holiday. But the outbreak of the Covid-19 pandemic in March 2020 forced its management to adapt to a dramatically new situation as demand for hotel rooms dried up completely. Rising to the crisis, the operator developed a creative community management approach with the resident students staying on and helping to make a virtue out of necessity.

The idea four students had back in the 1950s to create Hotel Casa still stands out as brilliant today. In response to the huge demand for student housing at the time - which persists to this day - they developed what was then called Casa400, a mixed accommodation format where students who lived in the complex during the academic year made way in the summer for regular hotel guests. That strategy to maximise occupancy is still in place. Part of the Casa building is always in use as a hotel, and the additional income from the summer guests allows the operator to keep the student rooms at an affordable rental level during the academic year. But what happened when a global pandemic struck the Dutch capital, at the same time that a major refurbishment of the hotel was taking place? We spoke to community manager Fé la Porte and general manager Jeroen Diepeveen who said that 2020 produced numerous creative ideas despite being a very difficult year. And now social distancing restrictions have been eased in Amsterdam, it would appear that the worst is over.
Staying connected via online meetings
The Bouwinvest team has kept in touch during the Covid-19 pandemic through online meetings and recently we streamed our third interactive business meeting from a studio in Hilversum. After introductions to several new colleagues, we held a live discussion with two of our investors in the funds: Lilian ter Doest, senior consultant at SWECO, representing several investors in our funds, and Martijn Elsakkers from the pension fund for the catering industry (Pensioenfonds Horeca & Catering).

Moderator Susanne Heering talked about the latest developments in the Dutch and European housing markets, as well as the future strategy of our Healthcare Fund and the first circular healthcare property in our portfolio, Villa Verde. Several colleagues also talked through three developments that we're working on including Villa Verde, the recently acquired Schuytgraaf shopping centre in Arnhem and the conversion of De Meester, a former school in Haarlem.

All in all, it was a very informative interactive meeting. People particularly enjoyed hearing from the two clients who joined the discussion and the opportunity to get to know them better in an informal setting.